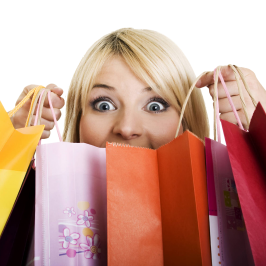 We all know that with money we can't buy love or friends', picking a Christmas gift is a wonderful tradition much on the price in buying the gifts. A gift doesn't necessarily need to be huge exorbitant amount of money to reflect affection and love.
Definitely you will want to make a choice of gifts based on recipient's interests that is eye catchy and of interest that will be cherished. Even if you have chosen the most budget friendly Christmas present, it will know the recipient's reaction if you choose them with your recipient's in mind.
Giving gifts that they have not thought of and that you are sure of that they will love. There are some certain emotions or indicators that accompany a successful gifting emotions like dropped jaw, shrinks of delight and repeated ''thank you, thank you, THANK YOU''.
The time reflection and value of gifts is not in the amount you used to purchase the gifts but it is rather the amount of thought you put into choosing the right item. No matter the amount of you spend in buying the gifts, and the gift is not something the recipients will use, there is a little value in the gift. The Christmas presents must always combine fun and practicality, it must be a gift that presents enjoyment even long after Christmas and it will be a memorable present. You must put into consideration the hobbies, work and lifestyle of each individual that you are shopping for.
Well I will be highlighting 10 Christmas gift ideas for your loved ones, friends, relatives and co- workers.
Personalizing or Customizing
Nothing demonstrates thought more than you personalizing your Christmas gift. A customized greeting cards, engraved message on ipad /ipod touch/ wristwatch/ bracelets/ pendant/ ball point pen. Customizing the Christmas gift to the style, administration and need of the person receiving the gift conveys and carry the same personalized message. Personalized gift wrap will make the gift more adorable.
Painting
You can surprise your recipient by give them cool artworks, oil or canvass paintings if they are art lovers. You can as well get a portrait picture of them from a good artist.
High quality leather goods
Every lady wants to look stylish, a perfect and stylish looking handbag, clutch or tote bag will do the magic of surprising your female recipients with a nice genuine leather handbags, clutch, tote bag or purse.
Most men don't like a wallet that won't stay closed or that is bulky at their back pocket. A good quality leather wallet is the one that ages beautifully. So a good and genuine leather wallet is a good Christmas gift for your male recipient.
Cologne
Everyone like smelling good and distinctly, presenting a good scented aroma lasting cologne is a good Christmas gift. The gift of good scented cologne is a good sign that he/she wants to turn you into a irresistible man/woman.
A phone upgrade
You can change that old phone he/she has been using by buying his/her favourite phone. You can upgrade his/her phone to either Nokia Lumina, iphone 5, blackberry bold 5 or 6, or Samsung Galaxy S3, S2, Note 2 or any stylish and good phone or his/her fantasy.
A classic and stylish blazer
A classic and stylish blazer is a perfect gift for him, blazer can fit in with anything in other words you can wear a blazer with anything.
A classic jewellery box
Women like keeping the jewelleries intact, a stylish looking jewellery box will stun a woman. You can engrave her name on the box to make it look unique
Under wears/sexy lingerie/panties or boxers
You can buy him under wears like a pack of boxers and men's underwear. You can buy her packs of sexy looking lingerie but not too sleazy
Classic wristwatch
A perfect Christmas gift for him/her is a classic wristwatch that will not go out of style. It must have a simple face and good and genuine leather bands and it will be perfect for everyday.
Gift Hamper
A typical hamper always contain toiletries, beverages, alcoholic/non alcoholic drinks or wines, candies among others. But you can personalize the gift based on the recipients by including something unique and different.  You can include a expense paid trip ticket to a holiday inn or tourist attraction place, wristwatch, phone, exotic wines and anything unique that can interest your recipient.
Highlighting some useful ideas into some unique and best Christmas gift for your love you must note that you must understand the lifestyle of your recipient and know what he/she likes or need to make sure you give a unique and long lasting impression  and thought even after Christmas. I wish you a Merry Christmas and Happy New Year.