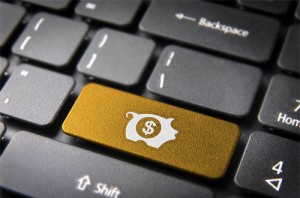 Raising capital for business or business expansion through a working capital from bank is always tedious and rigorous activities and it involves a lot of processes and often times it is often unsuccessful process, however crowdfunding provides the answer.
Crowdfunding describes the collective effort of individuals who network and pool their money, usually via internet to support efforts always initiated by people or organization.
You can now source for money for your business through crowdfunding which is a derivative of crowdsourcing.  This is also accomplished through non – profit foundations which are set- up to raise financial support for business start –ups. Crowdfunding or crowdsourced fundraising is a method or way of attracting funds or cash for charitable business, business start –ups, business  expansion where individuals makes pledge of anything they can afford to support the entrepreneur or business to achieve a cash target. Whereas the entrepreneur promises the investors and donors something in return for their donations and contribution depending on the amount pledges, promised or donated.
Crowdfunding can also be referred to as the funding of a company whereas the company sell small amounts of equity to many investors. This form of crowdfunding has of recent received attention from policymakers in the United States with direct mention in the JOBS ACT legislation that permits for wider pool of small investors with fewer restrictions.
There are small questions regarding the legality of taking funds from ''investors'' without offering any of the security demanded by legitimate investment scheme. Investors are given something for their money so in legal sense they received something for what they have donated for or invested in. For example Tunnel is selling frames of films for $1 each and Pioneer gives you the theme music or a special edition download. Crowdfunding is being used as a funding tool for creative work such as independent  journalism, blogging, music and independent film, for funding start- up company, business expansion, public projects and even for community projects. Crowdfunding from pools of individuals or investors and not from banks is gradually gaining momentum globally as banks as increased interest rate, longer processing times or either pull back from lending consumers and small businesses, however as early 2012, the non- bank sector of crowdlending or crowdfunding is yet to be considered as a threat to big consumer lending businesses of the largest global banks.
Although crowfunding rules differ from site to site (business or charity), you pitch an idea, set a fundraising goal and target and also a target for raising the funds. Potential investors can review the business idea and then decide if they will love to invest and support..
You will need to start with a pitch where you will describe what rewards investors and donors will receive if the fundraising is successful and you will also need to create a funding goal and a timeline. And if the funding goal is not reached by the deadline the money will not change hands. Pledges and usually made with a credit card, and the credit card won't be charged until you reach your campaign goal. I will be highlighting some six useful tips in getting your funds through crowdfunding.
You have to choose the right crowdfunding site
Choosing the right crowdfunding can sound as a tedious task, although there are a lot of crowdfunding sites out there but choosing the right one that suits your targeted audience and goal must be considered.
Is your project creative you can check out Kickstarter, IndieGoGo.
Are you looking to seek loans from investors, seeking to make return on investment check out SoMo.
Are you innovative entrepreneur seeking an international crowdsourced platform check out Innovatrs.
Build your network
Your time online must be well spent and utilized, it is of great importance to note that not all your audience are familiar with crowdfunding. You will need to make use of social media sites like LinkedIn, Twitter, Facebook and a lot more will be of great advantage driving traffic of audience to your crowdfunding sites.
Have a good plan on how the money will be spent
No matter how fascinating or low cost your idea is, audience and investors will like to know what are your plans on how to utilize and spend their money. You must give detailed information and explanation of how exactly you will utilize and spend their money and you must keep all cost transparent.
Be creative
There are a lot of projects or let me say thousands of projects so you will need to stand out from others and the only thing that can make you unique and stand out is your creativity. Your creativity will speak volumes of your sincerity and must build trust in investors to fund your project or business.
Create a marketing campaign
You first need to identify your targeted audiences, investors and fundraisers those who will fund your project and business. Analyze and strategize on how to get your marketing campaign in front of them. You will need to continually drive traffic to your project page on the crowdfunding site. Most of crowdfunding sites use traffic and early success as an indicator to decide which projects to feature on the pages.
Give credit and acknowledgement where it is due
People like to be acknowledged for the support rendered, whether it is etched into the wall in your retail place or film credits. Let your investors be aware of your intention to acknowledge and give them credits. This will really help in your next crowdfunding project.
Having highlighted some useful tips, you should be aware that successful campaign requires been passionate and strategic planning.  You have to understand that us does not seem easy as it sound but you have to remain focus and passionate. I will highlight the useful tips again
You have to choose the right crowdfunding sites
Build your network
Have a good plan on how the money will be spent
Be creative
Create a marketing campaign
Give credit and acknowledgement where it is due