Most bloggers struggle to make money on Adsense while few actually make it to the top. Over time I have discovered some recipes to earn daily income from adsense, while your traffic volume is important, it does not guarantee earnings. It may surprise you that some popular blogs earn little from Adsense. Lets get down to business and get this sorted out.

I assume you already have an Adsense account, if you don't have one yet use the search button above to search for post on how to register for an adsense account.
Patience: This is a virtue you need to imbibe if you want to earn daily, your blog might have little or no income in a month, it is not strange it is quite normal. If it is that easy we should all be millionaires by now. Your income will trickle in over time, however you need to be patient to harvest the reward. That leads us to the next factor.
Persistence: You have a great post, you have some traffic flowing in, I will say congratulations! However that is not enough, you need to understand the fundamentals of adsense. Is your niche information based or market based. Blogs designed for information have more income that blogs designed to make sales. However to earn with both type of blogs you need to give it at least 4 months of consistent work, that means you post regularly, your SEO is good, you promote your blog and drive traffic consistently. In no time your persistence will pay off.
Focus: You need to focus on what you are doing, if you are inconsistent this might lead to discouragement, loss of interest, waste or longer waiting time. Try as much as you can to do and improve what you do best. It is important that your activities is not a waste of time likewise. Read several post to get several ideas on how to improve your blogs.
WordPress themes designed to increase Adsense earnings
There are several themes out there, however not all is Adsense friendly. Huge Adsense earners owe most of their earnings to their blog theme. 5 prominent bloggers who uses the Heatmap theme averages $1500 monthly and many other who uses friendly wordpress themes like Socrates, Solostream, woothemes, theme junkie and some themes on themeforest. A good wordpress theme have options for placing ads where you can earn more get lots of impressions. I prefer using the image and text options, it increases visibility in certain regions or country where there have less ads for my keyword.
Defining your niche to increase adsense income
Do you know that your niche determines the income you expect, while niches like weight loss command more income than free ebooks. Blog traffic can however compensate for this, It is quite difficult to read the mind of your blog readers. However you can watch your analytics to determine the blog post that your readers prefer and the keyword that drives more traffic. Certain tricks have been adapted using the adsense command panel to sieve ads your want to see, you can do a research using the wordtracker to have the average cost per click advertisers are willing to bid on your keywords.
Placement of your ads and colour
The placement of your ads can greatly improve your blog ads visibility, depending on your blogs structure, including a text ads with colors matching your blog post can increase the number of clicks your get, while using headers and banners can increase your rate of impression. Please note that Google does not indicate which ads it will serve you per time, in essence it can serve you either a cost per click or cost per impression ad.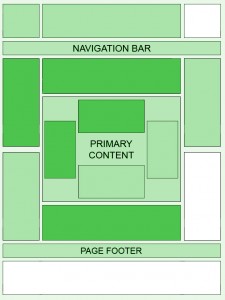 Drive information seekers to your blog
In essence you need to drive traffic to your blog, you can retain your blog visitors by making your blog more interactive or concentrate on driving more traffic to your blog. Interacting on social media is a good way of increasing blog traffic, you can also improve your SEO to rank on the first page of Google, look out for our post on SEO to improve your blog ranking.
Interact more and increase your page views.
There is a strong correlation between your bounce rate, page views and your earnings. If your have lower bounce rate your are likely going to have more page views, this will translate to more impressions on your blog. Imagine you have 4000 impressions and a reader clicks on an ad, the effective cost per 1000 impression – eCPM will be more if you have 10,000 impressions on the same cost per click. Ultimately your income will increase.
Learn how to use the Google Keyword Tool
Do you know that by doing a query of your keyword on Google keyword tool, you will have good idea of the average cost per click of your keyword. Using this tool, you can fine tune your keywords to attract high cost per click. The following are paying keyword niches.
1. Mortgage
2. Loans
3. Credit cards
4. Lawyers
5. Student Loans
6. Insurance
7. Health
8. Dating
The list above pay as much as $10 per click on average and can be as much as $30.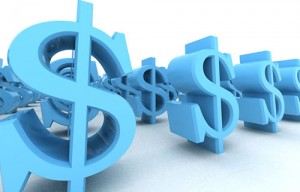 Do not be deterred you can earn a good passive income with your adsense blog, however obey Google policy, do avoid getting banned. Check your stats for any inconsistency and make room for improvement. Preferably use channels to monitor each ads created. I hope you enjoyed how to earn income from Adsense daily.