From PR0 to PR2 in 18days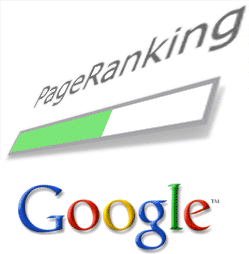 To attain this status the website must be optimized for search engine spiders to read and grade the site based on Google's algorithm.
The page rank of a website is viewed in two ways:
A reflection of the sites authority and relevance
A domain that you can get link juice from.
The views reflects the way internet markets value the page rank, some go out off their way to get the page rank, to have an edge over lesser sites with lower rank. While some see the opportunity of selling links to other sites.
This following is my account on how I got a PR2 in 18 days from a new domain. Well I do not know the factors Google uses for ranking sites; neither do I know when Google updates a websites page rank. However there are common factors which are discussed here.
The things I recalled doing within 18 days.
I purchased a hosting account which comes with a free domain name registration from webhostingpad .  Quality hosting service is a good factor. Webhostingpad has been a great web host for me.
I opted for wordpress which is available for free on the cpanel, then purchased a theme from solostream they have a great theme that are well optimized for seo. I ranked easily for long tail keywords with this theme. It comes so fast that it wow's me everytime.
I complement this with plugins; I got from wordpress and some premium ones I purchased from vendors. The plugins include:
Ultimate SEO Plugin – Free
Akismet – Free
SEO Smart Link – Free
Google XML site map – Free
Check out plugins for more of my plugins.
I created a Google analytics account and Google webmaster setup. I did not post any advert on the site within and after this period.
Afterwards I worked on the content, provided close to 30 articles and scheduled them for post at intervals within 5 days.  Then I finally created backlinks to some post and the domain. I used the following services for free. And some gotten from Build My Rank
And that is it, on the 18 day after the domain was purchased I logged in to schedule more posts. Starring at my face was a PR2 indicated on my SEOquake toolbar. I was exited, and decided to double check if it was not false.
This is how I got a PR2 from a new domain in 18 days. Absolutely incredible I will say. I need to say I might be lucky to have done everything, some days before the Page rank update. I implore you to try and keep your fingers crossed until the next Page rank update. As you can see I did not do much as against the norm. You might even get a higher rank. I am currently trying to optimize another site of mine for a PR4 or PR5. Keep in touch via the RSS Newsletter, Facebook or Twitter.