Branding is a serious business, while a cool logo design  is an essential ingredient to makeup a complete brand. We are giving you a clue to get a premium logo designed within 5mins and here is the catch, it is absolutely free with no strings attached.
Branding your products and services is important for visibility and easy recognition. Having a logo is quite essential and necessary in business. It is necessary to invest in your brand, to achieve the following:
Easy recognition
Respect of your brand
Impress your prospect with your brand
Words and images that reflects the brand
Positioning the companies brand
Improve your reach, awareness and visibility
Essential for promotions and stationeries
Can you imagine a business with a shabby logo or without one?  You can figure out the implication it has.
With Logosnap.com you can design with relative ease in 5 minutes with little or no skill in graphics and design, you can also create a business card design all by yourself.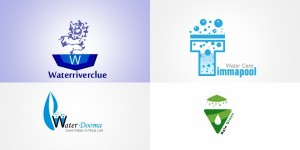 However if you find it difficult to find your way through with their service, you can seek the service of their partner company www.logodesignguru.com for a good and suitable design for your business.